Decompose The Glasgow

Effect: Pop-up Gardening
Overview
Conducted to help the condition of The Glasgow Effect better. We found out the phenomena was possibly heavily derived from the issue of people's mental health in the urban environment.

With the question of 'How might we engage people who do not follow the community activities, and in so doing, improve people's mental health who live in a deprived area of a city?', carried out research focusing on Easterhouse in UK in an attempt to address the problem of The Glasgow Effect.


Aimed to enhance people's awareness of the importance of community-driven efforts.



December 2019


Group work with four other GSA students

The Glasgow Effect



Target area: Easterhouse

Searched for 10 most deprived area in Glasgow and picked Easterhouse as a target area.
Interview experts/stakeholders
After the interviews, we started thinking of the ways to help people who do not follow the community activities mainly because of the lack of interest or unawareness. Then we thought we could propose different activities with the form of 'pop-up', and promote it to reach them .
Pop-up Gardening Engagement
'Pop-up' could be a platform of activities, and 'Gardening' an example of activities. It would enable the community to be more visible, reach residents closer and participate in easily and naturally.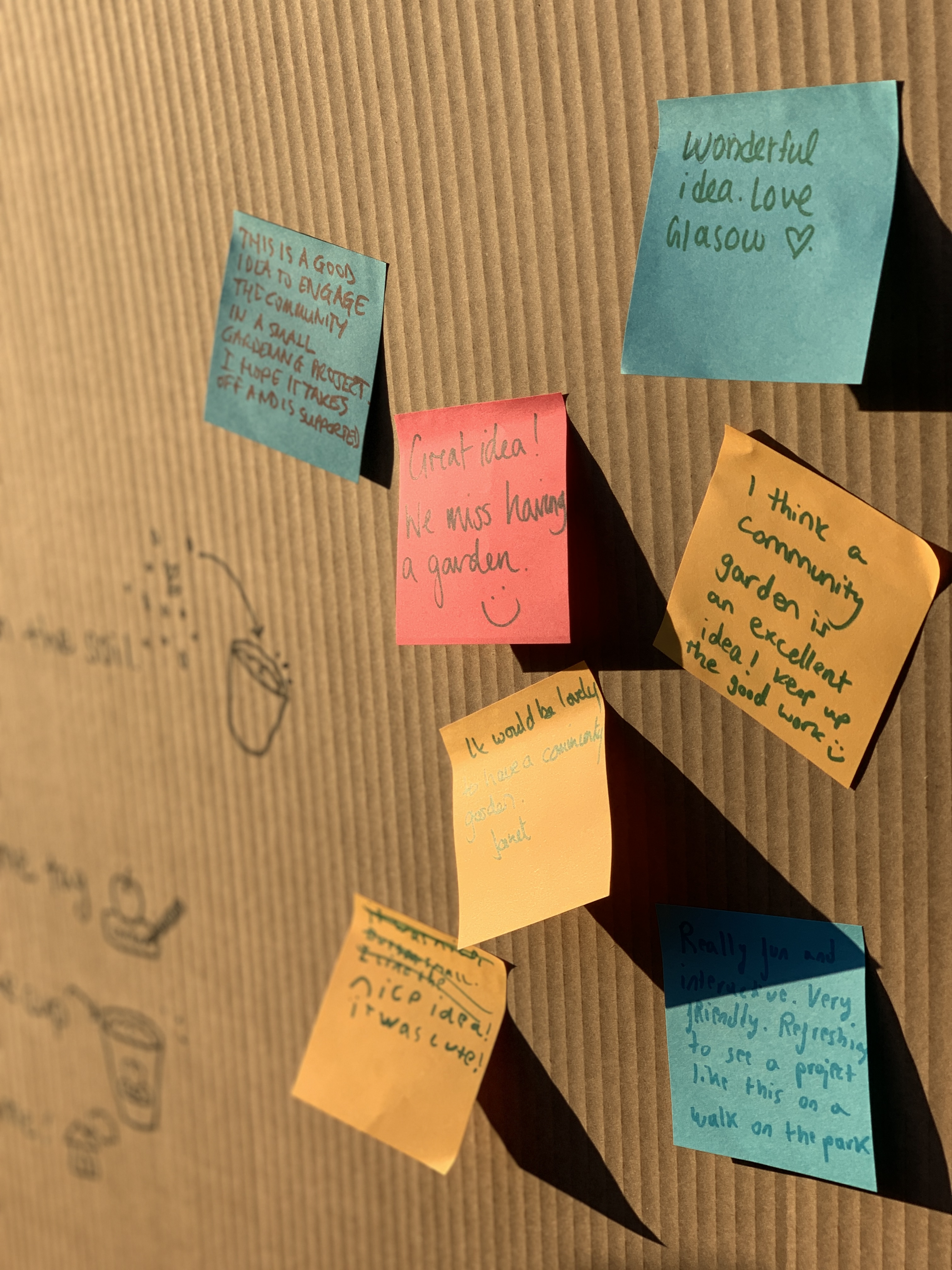 Scenario
Improved the pop-up gardening system more circular through the steps of 'Attraction - Gardening activity - Attraction to the community - Constant Action'.
User Journey